Management Team
Our strong management team is the foundation of our business. These individuals work hard to provide expert guidance and direction to our financial representatives in order to support their success as independent business owners.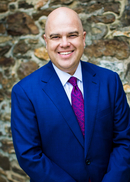 Managing Director
Office 410-527-3811
Dave Ziegler began his career with Northwestern Mutual in August of 1999. Working as a Financial Advisor as he established his practice, Dave developed a passion for helping his clients work towards financial security. Through the years as his expertise grew, he was looked to as a leader in his office and began mentoring and developing other Financial Advisors. Dave's ability to help people become a better version of themselves both personally and financially led him to excel in both serving his clients and his colleagues. Dave was promoted to a Field Director in 2002, and was eventually appointed to lead Northwestern Mutual's Hunt Valley office as Managing Director in 2009.
Dave sees the most important part of his job as helping people and showing them what is possible. He is committed to providing his clients with expert financial guidance, and in addition to almost two decades of experience in the financial industry he holds his Chartered Life Underwriter (CLU®) designation. Dave is a member of the Maryland chapter of the National Association of Insurance and Financial Advisors (NAIFA) and holds both his insurance and securities licensing, making him qualified and well-equipped to help his clients and their families achieve their financial goals.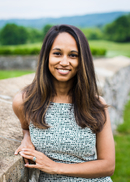 Amber A Clontz, ChFC®
Chief Operations Officer
amber.clontz@nm.com
Office 510-527-3806
Amber began her career with Northwestern Mutual in 2013. Since joining Dave's team, Amber has held several roles within the company, and currently serves as the Chief Operations Officer and Director of Development and Talent Acquisition for the Hunt Valley office. Amber loves the opportunity for growth that her career here has offered her, and is proud of her team's commitment to positively impacting the lives of their clients, their Financial Advisors, and their surrounding communities.
Amber holds her Maryland life and health insurance license in addition to her Series 6 and Series 63 securities licenses. She is constantly growing her expertise through experience and continuing education.
Amber resides in Bel Air, Maryland with her husband Ron. The two have been married since 2009 and have two rescue dogs, Sadie and Bailey. Amber enjoys yoga, Ultimate Frisbee, hiking, and any activities that allow her to be outdoors.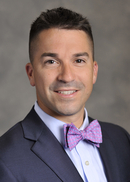 College Unit Director
Office 410-527-3813
Mobile 410-842-3121
Fax 410-229-0134
My Networks:
Ray began his career with Northwestern Mutual in 2014.  Along with his financial planning practice, Ray also serves on the company's Leadership Team and is the Director of the College Unit in the Hunt Valley Office. He has been named among Northwestern Mutual's Top 50 New Financial Representatives Nationwide since 2015. In 2016 Ray was awarded the Rookie Leader of the Year for his efforts in leading his fellow colleagues, especially those new to the business, in maximizing their full potential.  He has also earned a Life Impact Award and has been named among the Top 10 New Financial Representatives in Northwestern Mutual's Eastern Region for 2016.
Ray is a graduate of St. Mary's High School in Annapolis, Maryland where he was a standout wrestler and cross-country runner. Ray resides in Baltimore, Maryland with his wife JoAnna, and their four children.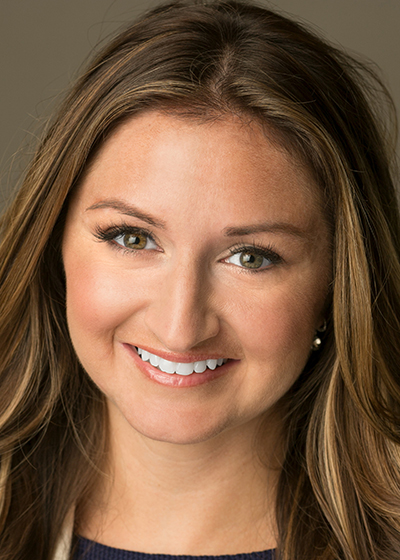 Growth and Development Director
Office 410-527-3822
Stacey Solomon joined Northwestern Mutual in June 2010.  After completing her Bachelor of Science degree in Business Administration from Susquehanna University, Stacey worked in the mortgage banking field for several years before deciding to make the career change to Financial Advisor with Northwestern Mutual. In addition to serving her clients as a Financial Advisor, Stacey also serves her fellow financial representatives through her role as the firm's local Annuity Specialist and Growth and Development Director, which allows her the opportunity to lead and develop other Northwestern Mutual Representatives. Stacey has earned many accolades during her time with Northwestern Mutual and continues to hone her skills by participating in a National Women in Leadership Study Group.
As a Financial Advisor, Stacey enjoys working with successful women to help them achieve their financial goals. Stacey is passionate about empowering women to take control of their finances and also enjoys mentoring and developing other female Financial Representatives. She specializes in working with business owners, professionals, and their families. Stacey is committed to helping each of her clients achieve peace of mind and financial security through holistic financial planning.
Stacey gives back through her involvement with Alex's Lemonade Stand Foundation for Childhood Cancer Research and spends time fundraising on their behalf each year. Stacey Solomon resides in Abingdon, Maryland with her partner Michael, her daughter Olivia, and their son Connor. She leads an active lifestyle and enjoys running, barre, or sweating it out in spin class. Stacey enjoys cheering on the Baltimore Ravens and Orioles and is passionate about spending as much time with her family as possible. Stacey lives by the motto, "Behind every successful woman is a tribe of other successful women who have their back."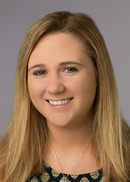 Ashley L Reynolds
Recruiter
ashley.l.reynolds@nm.com
Office 410-527-3812
Ashley joined Northwestern Mutual in 2018 as a Recruiting and Marketing Associate focused on helping interested individuals learn more about an internship or a full time career with Northwestern Mutual. Ashley loves getting to know others and feels passionately that every individual has a unique story to tell. In her current role she enjoys meeting new people and building relationships with them. Before joining Northwestern Mutual, Ashley graduated from West Virginia University where she served as Vice President of Philanthropy for Pi Beta Phi and actively fundraised and volunteered for various charitable organizations.
Ashley resides in Towson, MD with her boyfriend and enjoys reading, visiting the beach, and cheering on WVU Mountaineer Football.