Career Changers
Changing careers doesn't have to be a daunting proposition. With the support of a quality organization, it can be an easy transition.
Many attorneys, bankers, accountants, educators, and military personnel have two things in common: They enjoy helping people and they have transitioned into successful careers as financial representatives with Northwestern Mutual.
A career as a financial representative can give you the independence you are looking for, while having the extensive resources of Northwestern Mutual available to you.
To learn more about a career with Northwestern Mutual, we invite you to explore the following resources: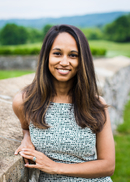 Amber A Clontz, ChFC®
Chief Operations Officer
amber.clontz@nm.com
Office 410-527-3806
Please contact Amber if you are interested in learning about a career as a Financial Advisor with Northwestern Mutual in the Baltimore or York areas.